Always Mining Secures On Pace Bid To Win The 2019 Preakness Stakes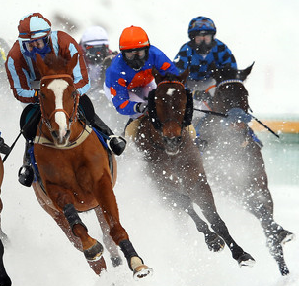 It's the U.S Triple Crown season of the year and a lot of US horse racing enthusiasts are on looking to identify winning entries.
The Triple Crown Series is composed of three majorhorse racing showdown namely the Kentucky Derby,
Preakness Stakes
, and the BelmontStakes.
The Preakness Stakes this year will hold its 144th edition and might have a final year in PimlicoPark as they will head on to a new racing venue next year. According to Stronach Group, the developers of Pimlico Park, the Preakness Stakes next year will move 5-miles away in and will settle into its new home in Laurel Park.

Despite the fact that the Preakness Stakes has issues to face this year with regards to this background dispute of venue, the organizers are doing their best to still put up a great racing show. Traditionally, the horse racers and big winners who will compete in the Kentucky Derby are the same entries who will partake in the upcoming Preakness Stakes.

While this may be true, the Preakness Stakes doesn't actually require a horse racer to have taken part in the Kentucky Derby to be able to get an entry pass before they can join the Preakness.

In the series of strongest line ups this year in the Kentucky Derby, we have heard of a number of mighty contenders that all racing fans - and especially those of us looking for a bet - should be aware of. In the Kentucky race it was Omaha Beach, Roadster, Improbable, and Maximum Security, while the Preakness has Always Mining.

In the run up to the Triple Crown, early focus is on the first in the series - the upcoming derby. especially in finalizing their bets. It's no doubt that it's really a must that as a better, you should always prepare your sheet of winning bets to come up with a profitable betting.

As mentioned, not all horse racers are joining the Kentucky Derby. If others were too busy for the "Run for the Roses", Always Mining had his luxury of time training fully for the upcoming Preakness Stakes. The horse will come into this fresh and has a strong chance of coming up with a victorious finish first time out.

Always Mining is a Maryland-based thoroughbred horse racer which had earned an automatic entry in the 2019 Preakness Stakes. This is because of his convincing victory in the Federico TesioStakes which was run at Laurel Park last April 20th. His victory in that race marked a sixth consecutive win and allow him to record a fifth straight record in the stakes category.

Actually his trainer Kelley Rubley has said that Always Mining produced an excellent and convincing victory after he edged To Blaved who only placed second. Moreover, his trainer Rubley will opt to see and witness the Kentucky Derby on May 4 where a Maryland-based racer will also run in Churchill Downs by the name of Win Win Win.

Rubley might also consider observing which horse racers will show an excellent running skill in Kentucky so he can fully prepare Always Mining for the Preakness. In addition to the recent race form of this horse racer, he was also a superstar in the Maryland Juvenile Futurity last December where he had beaten Win Win Win to complete an amazing record all through his Juvenile campaign.

Going back to the Federico Tesio Stakes, Always Mining has shown an amazing saddle and run when he ended up with a convincing victory which set him a record of having 5 consistent and consecutive victories in top class races. As we know,the field that will have run for the Kentucky Derby is a high class one comprised of multiple superstars in different racing contests.

Although Always Mining won't run for the Kentucky Derby, he will have enough time to prepare for the Preakness to surely clinch the crown this year. It is also possible he will face the winner and close up runners of the Kentucky Derby.

Generally the 2019 Preakness Stakes is one of the great racing showdowns that all horse racing fans will look forward to. As with the Kentucky Derby, the Preakness Stakes meeting will be watched by hundreds and thousands of spectators all over the world. Let's hope that the amazing Always Mining can make it a race to remember.
All horse racers joining the Triple Crown show will be three-year-old thoroughbred racers which are going to vie for the crown in the Grade 1 Stakes category.
While the Kentucky Derby - run at
Churchill Downs in Kentucky
- has already been run on April 27, 2019, the Preakness Stakes will come two weeks after.
Of course we already know that the Derby ended in controversy with 'winner' Maximum Security getting disqualified. There was considerable uproar on Twitter about that change of result.
But who will take the Preakness crown?