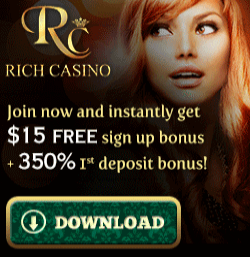 Do you remember when Kobe tore his achilles? I do. It was in April 2013, and the Lakers were playing the Golden State Warriors. Every game was crucial as the Lakers were fighting for the 8th seed in the West. One slip up and their post-season dreams were over.

I was at a bar with some friends and we all looked in horror as one of the NBA's greats made a move to the basket and crumbled to his feet. Afterwards, he could barely move on his own. And then, the incredible happened. Kobe hobbled over to the charity stripe as if he was about to shoot two free throws.

"Is he seriously going to shoot the free throws?" my friend asked me.

"Looks like it…I bet you 20 bucks he makes them," I said.

"You're on."
Bet In Running with Bet365 - one of the leading global providers of in running betting markets:
Enhance your in-play excitement with bet365 - streaming over 50,000 live sporting events direct to your PC or mobile device every year. Bet in your favourite sport as the action unfolds. Highlights include major Tennis tournaments, Golf, Rugby, and soccer matches from many of the top domestic Soccer leagues and championship games in the world.

•Football • Tennis • Golf • Rugby • Basketball, Baseball, and many more
Then we both watched as Kobe made two free throws on one leg. I guess it's true; the NBA is "Where Amazing Happens."It was an incredible moment. We got to see an amazing player overcome a gruesome injury. We witnessed a section of NBA history that will be immortalized forever…and I got a 20 spot for it.

Little did I know that this form of gambling was happening all across the globe in online and brick-and-mortar casinos. It's known as in-running gambling and it's a great way to spice up that next sporting event.

In-running betting (also known as live or in-play betting) is a type of wager where someone can bet on an event as it happens live. Bookmakers will offer odds for an event in progress and the prices will reflect the current state of play. The odds are continuously updated until just before the event ends...at times, even after.

The fun part of in-running betting is that it covers much more than just the outcome of the game. With in-running betting, you have more flexibility and your creativity can really shine through. One could theoretically bet on the correct score, the next player to hit a home-run, the next player to shoot a three pointer, or even the next team to receive a yellow card. The possibilities are endless.


So where can you bet in-running?

That is a great question. The truth is that most bookmakers allow in-running wagers. However, it's important to note that the number and variety of sports available depend on the bookie. So it is a good idea to look around and ask to find an event that not only interests you, but is also covered. Many online bookmakers have special sections just for in-running wagers. This form of gambling is constantly evolving so it is important to try to keep up with the latest news. An interesting note is that you can also make in-running wagers on exchanges such as Betfair where punters (people who place wagers) actually bet against each other.


So on what sports can I place some in-running wagers?

That is the great part. Since in-running betting is picking up steam, you can really place this type a wager on any sport. The only limitation is which bookmaker you choose and which sports they offer. You could place in-running bets on basketball, American football, football, rugby, and even cricket. If you are into the ponies, you will probably have to deal with an exchange as currently horse races are not typically offered by most bookmakers.


So how can I learn to place some in-running bets?

This is where it can get tricky. In-running betting can be complicated to become skilled at. The issue is that you have to make snap judgment calls in the heat of the moment. Rarely do you have time to reflect. So you really need to know what you are doing. If you are interested in this type of betting, get some serious experience under your belt. Start by placing a few smaller bets. Analyze where you succeed and fail. After a month or so, look for bookmakers that offer top odds and then take those successful bets and make those wagers higher. You have to scale. This is the best way to learn in-run betting. Patience and analysis are the name of the game. Following this method can lead to some great rewards…but only if you do your homework. Take notes. I know it may look weird, but no one will say anything negative when you are taking home some big pay days. It's ok to be that guy.

If you are seriously considering joining the in-running betting world, there are a couple of things you should consider. Remember that how you are watching the game dictates how "live" the event actually is. If you are at home watching the game on satellite television, you may be watching a game that is delayed by a few seconds (sometimes as much as four). This means that someone who is in the stands, truly watching the game live, will have a distinct advantage over you. Never forget this.

Also, remember that some events end in a minute while others can last a whole day. Betting in this fashion on short events can be overwhelming. Similarly, one may not have the patience to deal with a whole day event. It is important to consider what best suits you and your schedule. Remember, with in-running bets, YOU HAVE TO PAY ATTENTION to the action at all times. It's not a "set-it-and-forget-it" kind of thing. You have to be quick on your feet, be able to spot great opportunities, and be courageous enough to take some risks. As previously stated, with in-running betting, you can win big…but you have to seriously work for it and you have to really trust your instinct.

These forms of wagers are definitely not for the casual gambler or those who are timid at heart. You have to go for it without hesitation. In this world, you really have to learn to trust yourself. Trust your view of the events that are happening. Ignore what others are trying to tell you. Trust your gut and do your homework and you may have some good days in the in-running betting world.

''It's known as in-running betting and it's a great way to spice up that next sporting event''